Contact

Charlotte Hughes
Charlotte Hughes cannot take all manuscripts on or she would never meet any deadlines. Please don't send a copy by mail or email unless she requests you to do so, and unsolicited manuscripts will be used to keep the heating bill down.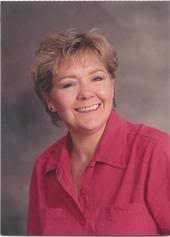 Contact Charlotte Hughes using the email below, to request her consideration. Tell her how many words or pages (calculated approximately 250 words/ page), and how fast you need it.
Indicate whether you would like to have a critique, a proofreading, a copy edit or a full editing of the manuscript, and refer to myeditingservices.com. Also, please include a short description of what the work is, including a discussion of your goals.
Contact Name:

Charlotte Hughes


Contact Telephone:
by appointment

Address:

201 W. Farley Ave.
Laurens,
SC
29360


E-Mail:

charlottenhughes at gmail.com (remove the spaces)


For problems with the website, please contact, instead Authorfriendly, the webmaster at . Note that credits for the photographs not owned by Ms. Hughes, are listed on the Privacy page with Creative Commons attribution.